The year was 1995 and girl and boy bands were reaching critical mass. Y2K hysteria could be heard over the sound of Chatter Rings, and Tupac and Biggie had beef.
The local burger scene was in serious need of a shake up and along came a little Kiwi burger brand with a crush on American muscle cars. Seeing a need to fuel human engines with premium burgers made with quality and wholesome ingredients, New Zealand's original gourmet burger was born, and the rest is history.
This month BurgerFuel is turning 25 years young, celebrating our 100% Kiwi heritage, and reflecting on years of side stepping the mainstream with a rebel spirited brand identity that is more than just burgers. Always full throttle by nature and serving up pure fuel in an environment that's fun, fast and loud.
'Rebel Spirit' is in our bones and at the core of everything we do. Instilled since BurgerFuel's inception, it's a legacy that's been passed down through the decades and is embodied by the people who live it – from the misfits working at HQ, our motley crew of franchisees, to our awesome staff and loyal customers who resonate with the brand.
Pushing the boundaries, while cracking ourselves up along the way, has landed us in hot water over the years. We've made mistakes, poked the wrong bears and offended the PC mafia, often. But all in good humour and not (usually) with intention.
If it's not funny, a bit of fun, or a bit rebellious, it's probably not worth doing.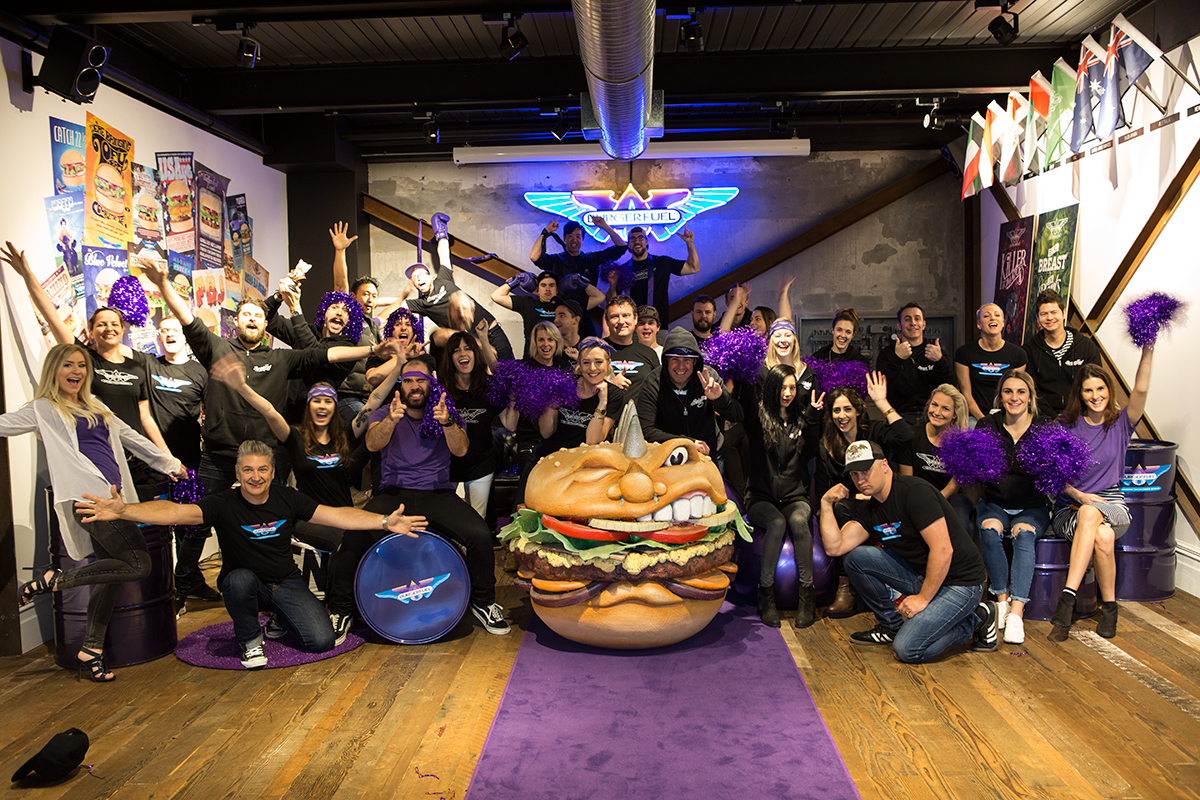 You deserve nothing less than the best. That's why we leave no stone unturned in our relentless quest for the freshest, most pure, natural ingredients we can get our hands on. It's also why we make sure that your meal is made to order, when you order, and prepared with the utmost care, preparation, and burger making respect.
Our ingredients are what we call Pure Fuel. From our proteins to the humble onion ring, everything that goes into your burger has been selected by the team to ensure it's of the highest quality and locally sourced.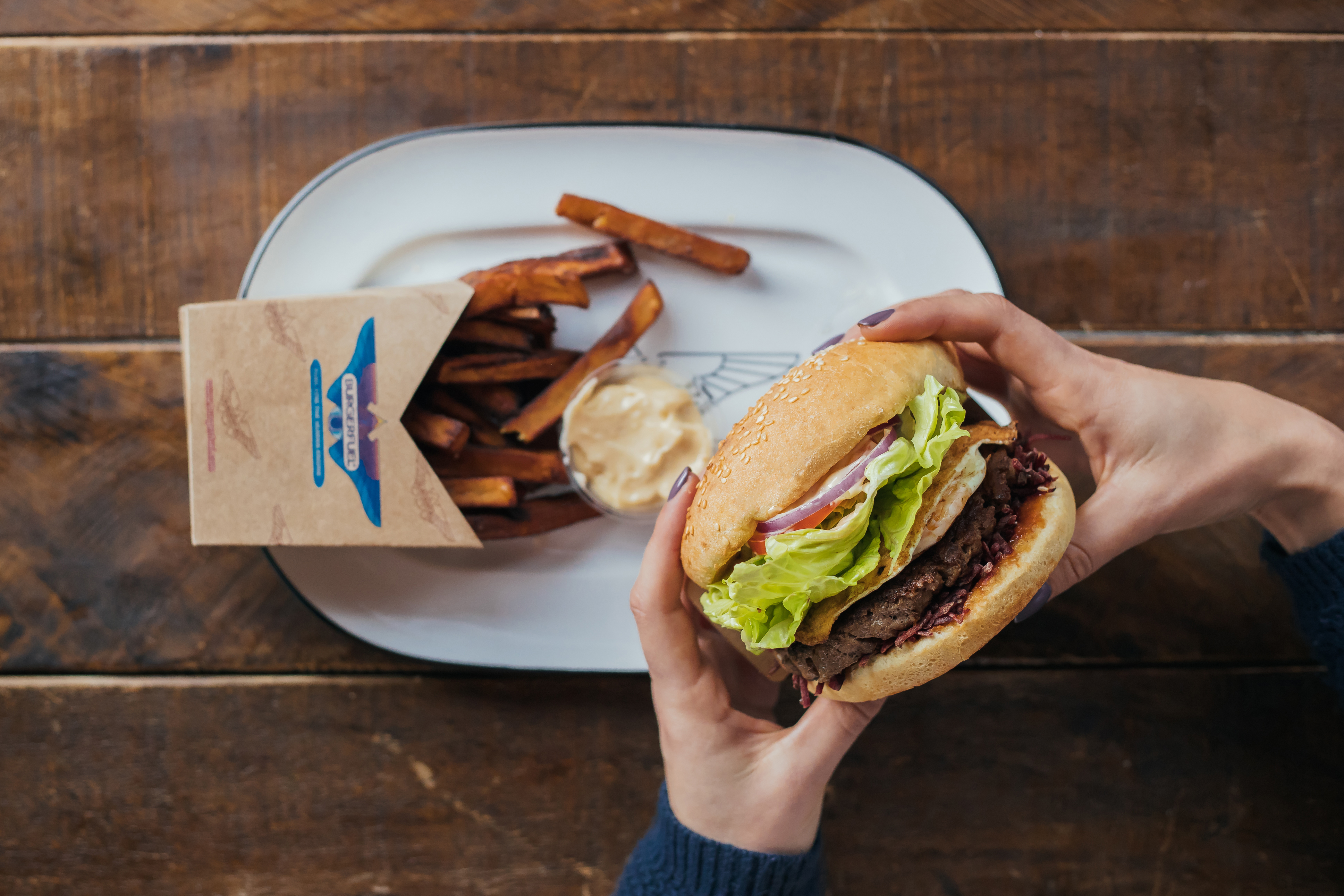 We're a fast-paced burger brand with a love of fast machines. In fact, machines are as much a part of our culture as hamburgers and American muscle cars, hot rods and custom classics are simply part of our DNA.
Speed & Custom is our platform to represent this undying passion for chrome and burning rubber. From the countless franchisees who have invested in our fleet of customised BurgerFuel classics, our burger names on the menu and store designs, to the events we turn up at and our friends of the fuel who live a full throttle lifestyle. We seem to attract those with a need for speed, sponsoring a range of motorsports over the years and we have some legit drag car racers in our franchisee system.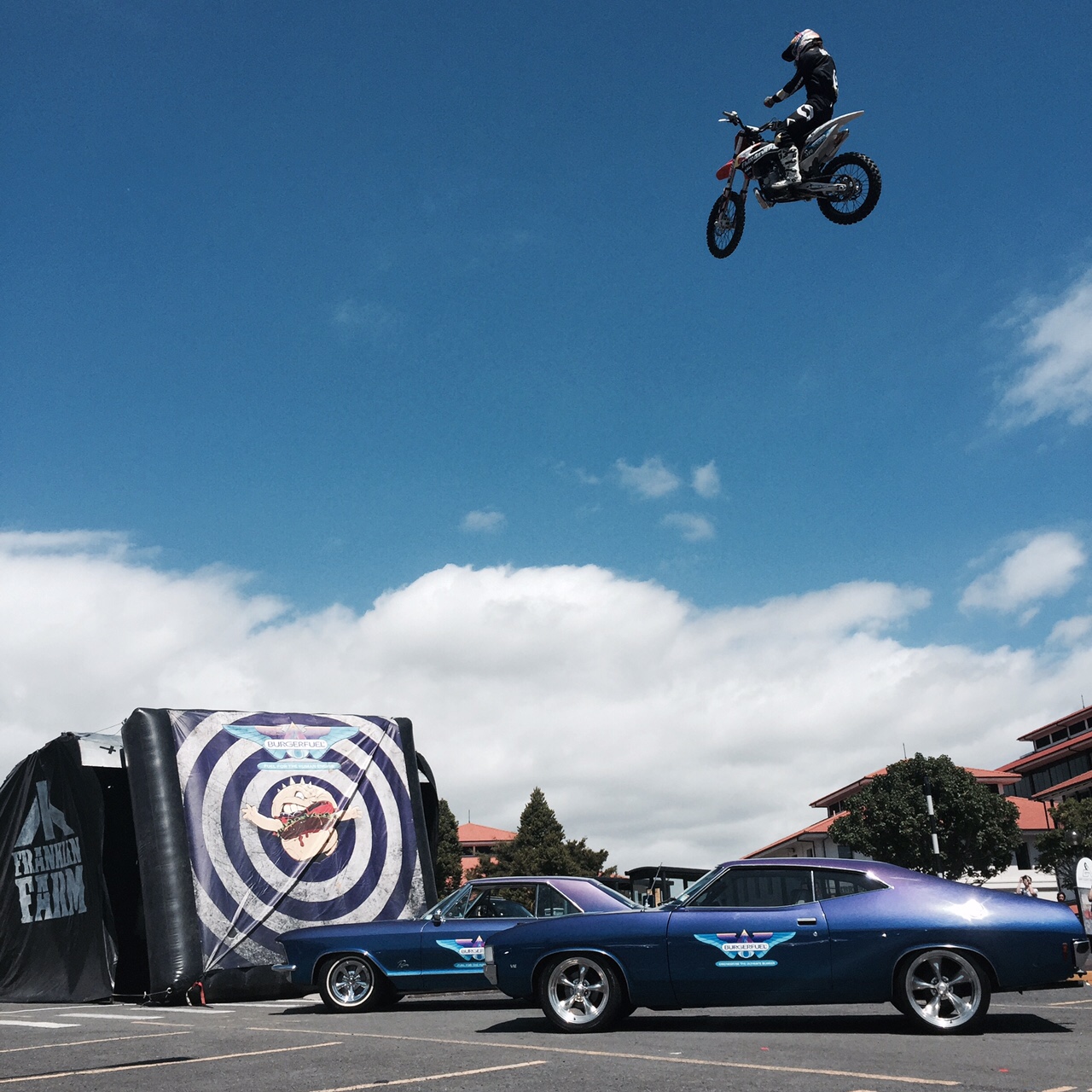 Speaks to our epic staff, unique service style and the high energy atmosphere in our stores. We strive to provide a burger experience that's packed with loads of personality and the team work hard to deliver on that. With a focus on culture in store, the aim is always to serve fresh to order, quality burgers, quick-as and all while having fun on shift.
If it's fun, fast and loud, we get down with it.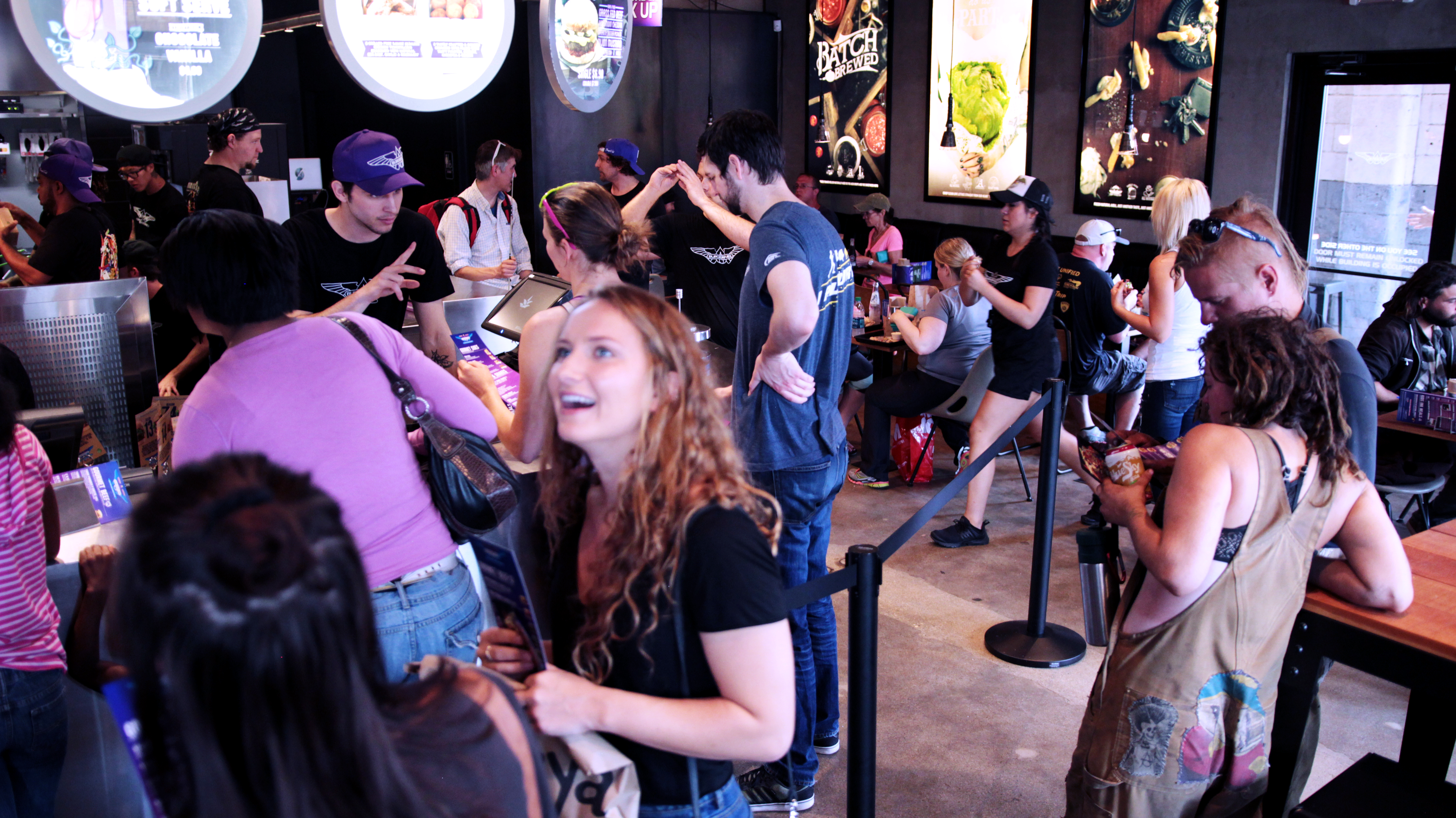 While our first love is burgers, we're into some other stuff too, with 3 passions that we amplify in pretty much everything we do.
We dig car culture in a big way with our Speed & Custom fleet of classics and muscle cars, seen cruising the streets or parked up outside the store. Our very own radio station, Radio BurgerFuel, pumps sweet beats while you eat and feast your eyes on our Creative, Sweet graffiti art that pops on our walls and in your community. And for good measure, we keep it all in balance with our BurgerFuel Athletic Department, an underground gym and fitness platform for the burger freaks & geeks.

This month, head to burgerfuel.com/world-of-burgerfuel on the reg to learn more and join in the fun, as we look back on the good times and share snippets of our epic journey.