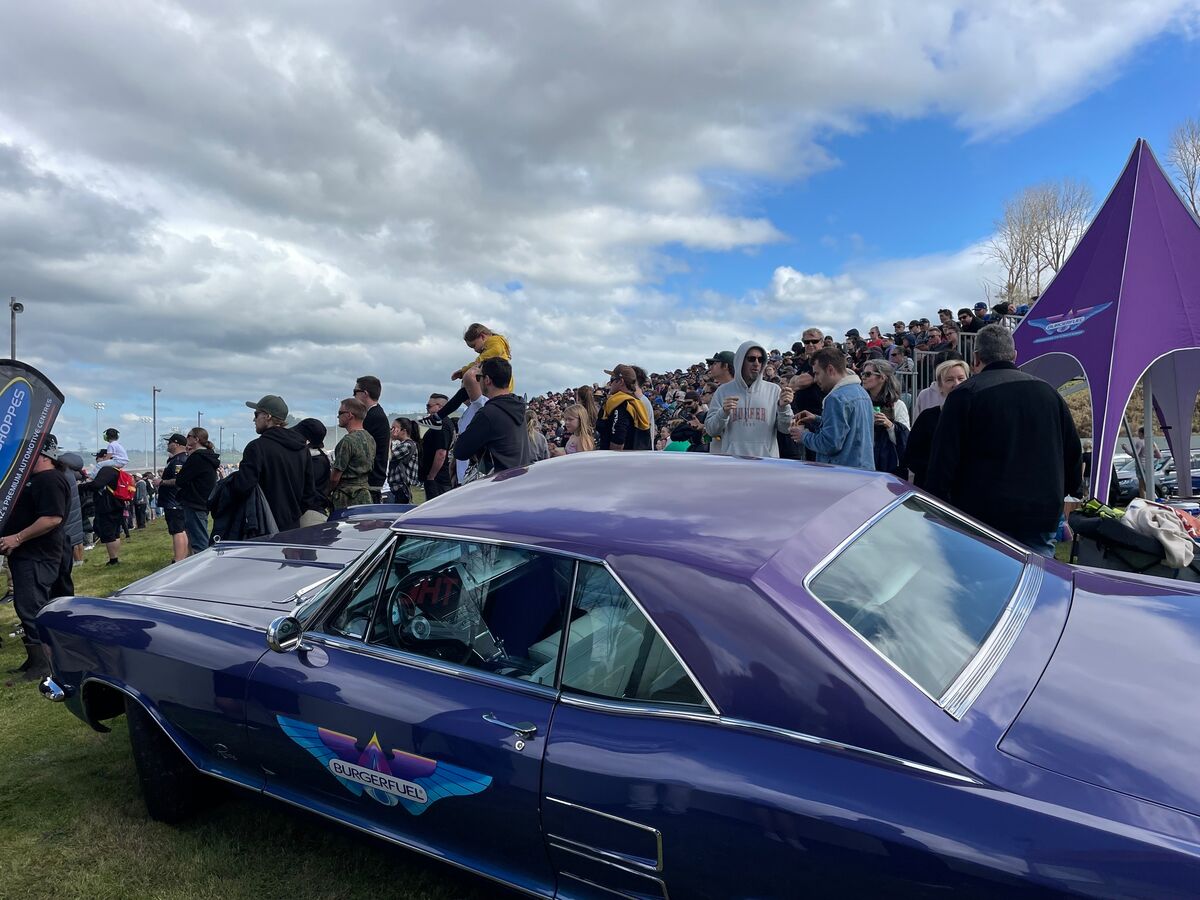 We couldn't think of a better way to celebrate the old man than to spend the day with him inhaling burning rubber and some sweet fumes. The Fathers Day Drags, one of the biggest events on the NZ Drag racing calendar, was held last Sunday at the Meremere Dragway. The BurgerFuel promo team had pride of place right beside the start line - strategically placed so the BurgerFuel head office crew Tim & Vika racing the Ford Fairmont and Dodge Coronet could hear the cheering! (we reckon this was the secret to them improving last years times).
With one of the biggest crowds the drags have seen in years, everyone packed out the hill to watch the BurgerFuel burnout competition - the competitors were hungry for the years worth of burgers up for grabs, seeing the winner leave everyone in a haze of smoke cheering away..... maybe next year someone can do purple smoke?).
After the action packed day, the BurgerFuel team was able to finish off with a feed at our local BurgerFuel on the way home, we're sure others utilised their vouchers from the day too. Cheers Dad.